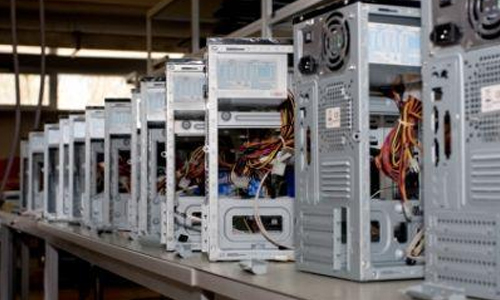 // Fullfill your responsibility towards the society
OEM (Original Equipments Manufacturers)
Original Equipment Manufacturer's primary concern is their Dead On Arrival(DOA), carton damaged products. Extended producer responsibility(EPR) is a policy approach that bind OEM's to properly dispose off post-consumer products.
GreenTek Reman help OEM's to meet their ERP duties.
// business benefits
Services Offered
EPR
E-waste Management
Reverse Logistics
IT & Mobility Asset Disposition
// Any Query Fill The Form
Need Help To Dispose Off Your E-waste - Contact Us
We look forward to collaborate with you and find the best solutions for your business. Get started today and put our excellent outsourcing expertise to use.