// About us
The scenario today
With rapid advancements in science and technology, mass production is no longer an issue but the consequent rise in e-waste has now become a matter of concern. It has resulted in governments around the globe adopting different e-waste management laws to help curb it. In India, the laws to manage e-waste have been in place since 2011, and it mandates that only authorized dismantlers and recyclers collect e-waste.
But recycling your waste, especially your e-waste can be a very tricky job. First of all, there is data security-related concerns. Secondly, several e-waste management companies lack transparency when it comes to their waste management process, last but not the least, there is also a concern related to pricing. If these concerns sound familiar to you then you have come to the right place.
// YOU GENEREATE ! WE REGENERATE !
About GreenTek Reman
With a decade experience in e-waste management, and recovery of precious resources from e-waste, GreenTek Reman is a trusted name in the field of e-waste management and ITAD (IT Asset Disposition) services.
We provide a host of services ranging from IT Asset Disposition (ITAD), Data Sanitization, Precious Metal Recovery (PMR), Solar Panel Recycling (SPR), and Product & Equipment Destruction (PED) services to our customers across the country.
GreenTek Reman is APAC's first R2v3 certified e-waste management company. We're registered with the State Pollution Control Board (SPCB), Central Pollution Control Board (CPCB), and the Ministry of Environment Forests (MoEF) Government of India, and with years of experience under our belt, GreenTek Reman is a trusted name in the field of e-waste management and IT Asset Disposition services, having high focus on 3Rs- Reduce, Reuse and Recycle. Also, we have various ISO certifications namely 9001, 14001, 27001, 45001, ensuring all the required parameters as per the International Standards.
Our Misison
It is our consistent endeavor to provide our clients with environmentally safe e-waste disposal solutions by navigating them through complex environmental regulations and guidelines. We aspire to achieve it by ensuring that the customer data is sanitized as per the international standards through state-of-the-art technology.
Our Vision
The driving force behind all the work that we do is to ultimately contribute towards a green and peaceful world - an earth that is ecologically healthy and able to nurture life in all its diversity.
Values (H.O.P.E)
The 4 core values that forms the foundation of our organization can be abbreviated to H.O.P.E
Humble in our actions.
Open to feedback from our customers and team members.
Preserve in carrying out our responsibilities.
Energy is always high when it comes to our attitude towards our work.
GreenTek Reman has a complete e-waste processing facility at Greater Noida, Uttar Pradesh. We recycle electronics waste and disposition it for reuse, end-of-life (EOL), de-manufacture and recycling. Electronic trash not suitable to get dispositional for reuse like computer monitors, old televisions, cell phones, etc. are disassembled down to the component level and each material recovered is sorted to convert it back into raw materials towards manufacturing of new products. In some cases, the reuse or recycling of EEE is difficult to achieve. Therefore, some materials require final disposal at properly licensed and permitted facilities.
Our recycling plant at Greater Noida is spread over a wide area and acts as a biggest strength in addressing the problem of electronic waste getting hazardous to environment. Staffed by a team of skilled technicians we are able to de-manufacture and recycle most electronic items like CRT monitors, Laptops, Computers, Televisions, Networking equipment Servers, MP3 Players, PDAs, Cell Phones, Photo Copier, Scanner, Printers, LCDs and PLCs.
Why Choose GreenTek Reman?
We usually let our work do the talking for us, but since you asked, here the top 10 reasons why you should choose GreenTek Reman:
// Certifications
Our Certifications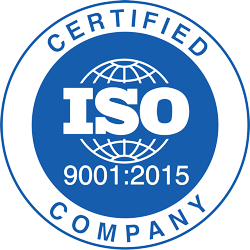 ISO 9001:2015 sets the criteria for a quality management system based on a number of principles including a strong customer focus, the involvement of top management, the process approach and continual improvement.
ISO 45001:2018 is an Occupational Health and Safety Assessment Series that establishes requirements for a best practice occupational health and safety management system. It is intended to help organizations control occupational health and safety risks.
ISO 14001:2015 sets the criteria for an environmental management system (EMS) and maps out a framework to follow in order to set up an effective EMS and ensure that environmental impact is measured and improved.
The Sustainable Electronics Reuse & Recycling (R2) Standard v3 is an internationally-recognized certification that demonstrates our compliance with ITAD-industry standards for process, safety, and electronics repair and recycling practices.
ISO 27001:2013 is the internationally recognized specification for an Information Security Management System (ISMS), and it is one of the most popular standards for information security. The most recent version of the standard is ISO / IEC 27001:2013 and implements improvements made in 2017 as well.

We have an R2 certified plant in Greater Noida which has the certification by the UP pollution control Board to carry out the ITAD and recycling activities. We ensure that all the international standards are followed.
// GreenTek Reman
Leadership Team
We help businesses elevate their value through ITAD & e-waste management services.
SUBIR BAJAJ
Managing Director
Rajeev Srivastava
Plant Head
// Reach Out to Us
Need Help To Dispose Off Your E-waste - Contact Us
We look forward to collaborating with you and find the best solutions for your business. Get started today and put our excellent e-waste expertise to use.