How GreenTek Reman helped with timely e-waste collection and documents submission
In such a vast global empire it is natural that e-waste generation would be happening at the many warehouses and office locations of the company.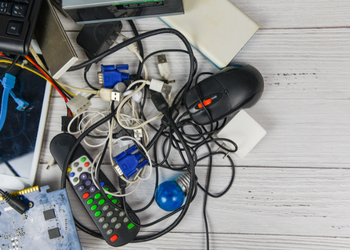 How GreenTek Reman helped with timely & safe disposal of our client's E-waste
The company is one of India's leading manufacturer of electrical and electronic equipment and was founded in 1966, with a dream to play a vital role in the development of the power infrastructure of India
The One-Stop Solution for All EPR Compliances
Aisen in fully owned brand promoted by Vishal Video & Appliances, one of the leading sales and marketing company for Consumer Goods and Home Appliances. Aisen brings over 35 years of Industry experience to the Indian Consumers.
How GreenTek Reman helped Verifone get EPR authorization within 120 days
Verifone as a brand cannot compromise with the timeline, and 120 days to obtain the EPR would affect their business very much. GreenTel Reman helped them get EPR authorization completing all the required documentation without any unnecessary delay.
// Any Query Fill The Form
Need Help To Dispose Off Your E-waste - Contact Us
We look forward to collaborate with you and find the best solutions for your business. Get started today and put our excellent outsourcing expertise to use.